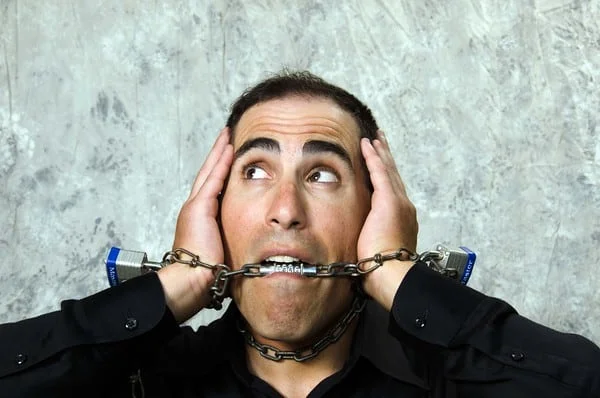 Brian Rudo has spent the better part of the last 25 years acquiring a wealth of different, dangerous, and unique skills.   
Those skills have now earned him the right to say he has a number of acts not performed by anyone else in the world.   
Brian started showing off some of these acts as a street performer in Baltimore's Inner Harbor.  
That is where he learned to draw a crowd, create quick comedy on his feet, and truly connect with an audience.  
Those acts later landed him on the national TV show, "The Extreme Gong Show," where he won their $10,000 Tournament of Talent, and followed that up with an appearance on ABC's "The View. " 
He prides himself on having enough acts to always customize the perfect show for any client's budget, venue, and most importantly, audience.  
He has used those skills to perform thousands of shows for hundreds of corporate clients, colleges, private events, fairs, and festivals.  
He was lucky enough to have a baby boy who would want to follow in the family business.  
Today Brian gets to travel the country performing his own show, and he gets to do a show with his son where they show off their Two Generations of Crazy.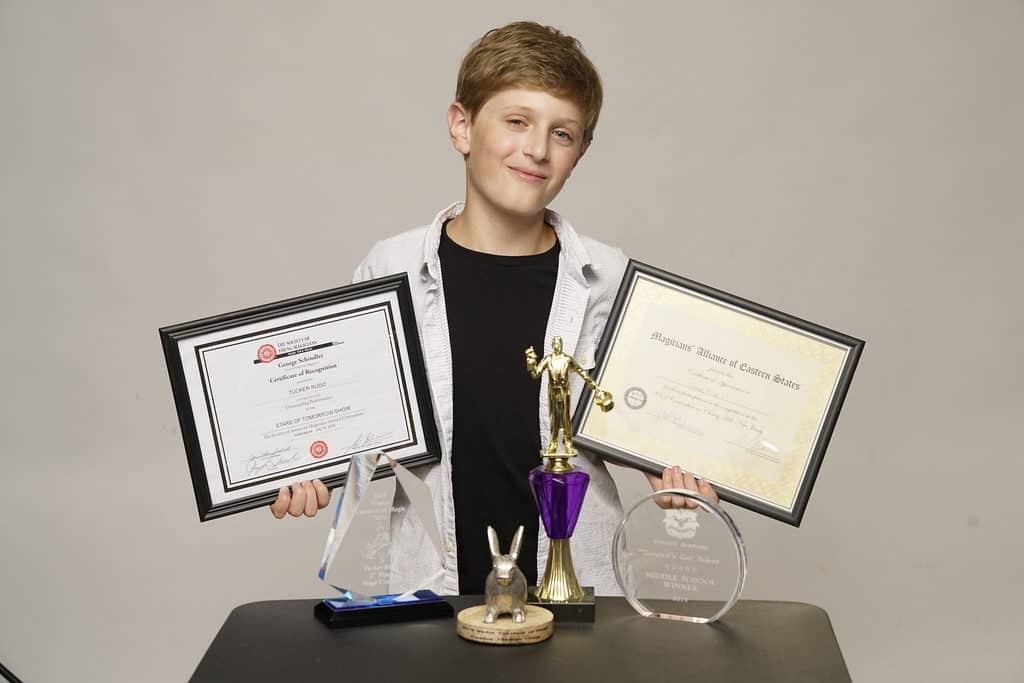 Tucker is a normal kid who goes to school, plays baseball, and wrestles.  
That is unless you happen to run into him at work, where he's getting out of a straitjacket on top of a two-foot ball and getting celery hit from his mouth with a bullwhip.   
Tucker is actually the world's youngest professional escape artist, and it all started when he was two-and-a-half years old.  
The day after he was at Baltimore's Inner Harbor watching his father street perform, he started building props to match his father's out of his toys and regurgitating all of the lines from the show.  
He got his first straitjacket at 5 years old and immediately started performing with his father.  
Within two years, his act had evolved to the point where he was closing the show, and winning awards.  
Tucker's first award was being named a Star of Tomorrow by the Society of American Magicians at their national convention at age 8.  
By age 9 he was doing strolling magic for college and corporate events, which led to him doing his first solo stage show at the age of 10 at the Gaylord National Harbor for the opening night dinner of a trade show.  
Tuckers Credentials
2016 Star of tomorrow at Society of American Magicians (SAM)National Convention
2018 Junior Stage Champion at Magicians Alliance of Eastern States (MAES)
2019 People's Choice Award winner at Winter Carnival of Magic
2019 Runner up in stage competition at Winter Carnival of Magic
2019 Middle School Champion Gerstell's Got Talent
2019 Runner up in Junior stage competition at Tannen's Magic Camp
2019 Featured Performer at Magicians Alliance of Eastern States Convention
2020 Runner up in stage competition as The Rudos at Winter Carnival of Magic
2020 Winner of Season 2 Episode 10 of Balmore Loves Talent
2020 Feature Performer at Texas Association of Magicians (TAOM) Virtual Convention
2021 Runner up in stage competition at Abbott's Magic Get Together
He is always working and learning new skills and loves being a professional magician at such a young age.
Before the date of your event is taken…
"Brian was awesome on Saturday. He remained flexible and delivered an outstanding performance all the way through"
Bob, Event Planner
"It was a great performance with a large turnout that everyone enjoyed. We hope to work with you again in the future!
Assumption Campus Activities Board
"It was exciting to see him perform, it was crazy, insane and funny at the same time."
Lakeland College
"Thank you for making Midvale's celebration so memorable. Your performance was superb and professionalism equal."
Rich Marr, General Manager Midvale Country Club
"He's insane, insane yet extremely entertaining. I would not hesitate to attend another one of his shows"
Ferris Junior Ashlee Harris