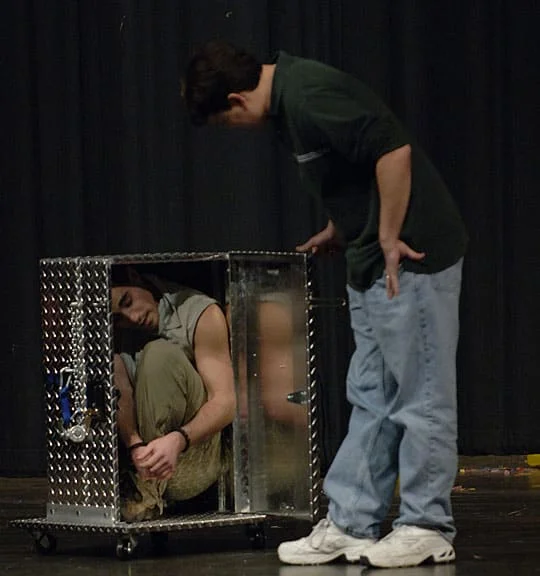 Adrenaline Comedy is a comedic stunt show perfect for any college truly looking to bring in something different.
It is the kind of show where people start texting their friends right after the first act to tell them, "…this guy is really crazy and he said he was going to _____ at the end of the show, you need to get here!" 
It's a variety show with crazy stunts, tons of comedy, and possibly even a little magic.
It will be up to your audience to figure out what was real and what was not.  
Every show is customized from the hours of material Brian has to choose from to fit almost any venue on your campus.  
The auditorium, lecture hall, room with the portable stage and low ceiling, or even an empty parking lot for a good old fashioned street show. 
The goal is to entertain every audience. 
The show is completely interactive and you can't watch – you are part of the show. 
The experience is less of a show and more of a ride as you sit back, buckle up and decide if you should laugh, gasp, watch, cover your eyes – or just throw your arms in the air and scream. 
Brian knows the best compliments you can give a comedian are tears, urine and anything that comes back out of your nose or mouth – so he will do everything in his power to make one of those happen.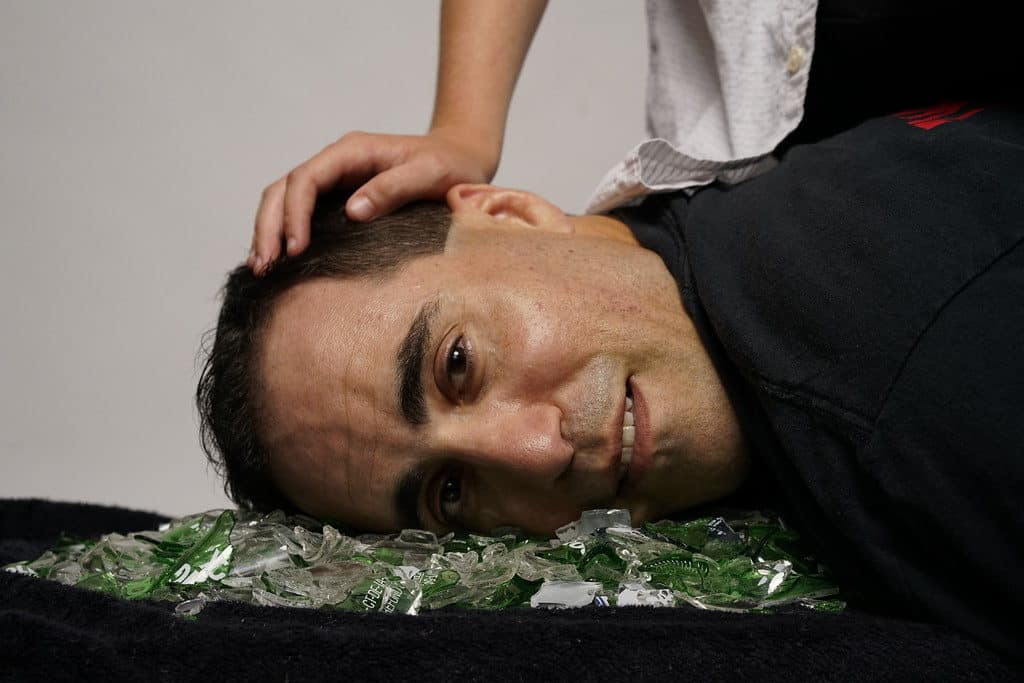 The Rudos is the definition of a family show, as it is a father and son duo, making it the perfect show for any college family weekend, siblings' weekend, orientation, or anytime you want a crazy fun show.
The Rudos bring a hilarious back and forth one-upsmanship between father and son.
With their crazy balancing skills on everything from a rolla bolla, BOSU balls, a 2-foot ball and even each other, they love to interact with the crowd and frequently invite members of the audience on stage to be part of the show.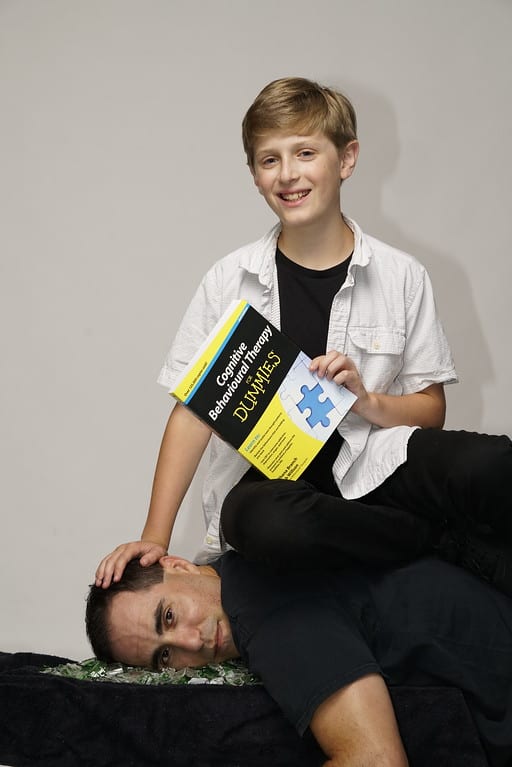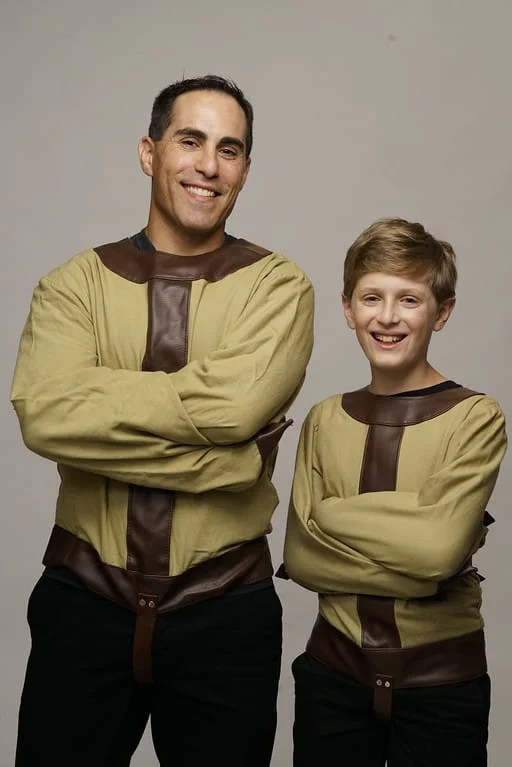 This makes every show different, especially because the Rudos are always designing new acts. 
They already have 6 acts never performed by anyone else in the world and pride themselves on customizing the best show for the venue, client, and most importantly, the audience. 
The bottom line is you'll leave The Rudos show knowing you won't forget this father and son who bring their fun and crazy antics to entertain in the hopes it will be the one thing you remember from college.
If nothing else, we have a cute kid in a straitjacket.  
The Rudos can customize the show to fit in any auditorium, lecture hall, room with the portable stage and low ceiling, or even an empty parking lot for a good old fashioned street show.
Before the date of your event is taken…
"Brian was awesome on Saturday. He remained flexible and delivered an outstanding performance all the way through"
Bob, Event Planner
"It was a great performance with a large turnout that everyone enjoyed. We hope to work with you again in the future!
Assumption Campus Activities Board
"It was exciting to see him perform, it was crazy, insane and funny at the same time."
Lakeland College
"Thank you for making Midvale's celebration so memorable. Your performance was superb and professionalism equal."
Rich Marr, General Manager Midvale Country Club
"He's insane, insane yet extremely entertaining. I would not hesitate to attend another one of his shows"
Ferris Junior Ashlee Harris