Adrenaline Comedy is an ideal show for a fair or festival, as Brian's street performing roots will shine.
He has been a street performer in Baltimore's Inner Harbor for more than 15 years.   
Brian's got a knack for starting a show with almost no one watching, and within minutes getting hundreds of people to stop going wherever they are going just to see what he is doing.  
Not only do people stop to watch, but they stay to see what is going to come next, because the show is a fast-paced ride with each act bigger than the previous one.  
And with acts including bullwhips, a fire jump rope, straitjackets, balancing, and a ton of comedy, it is not hard to figure out why the people stop to watch.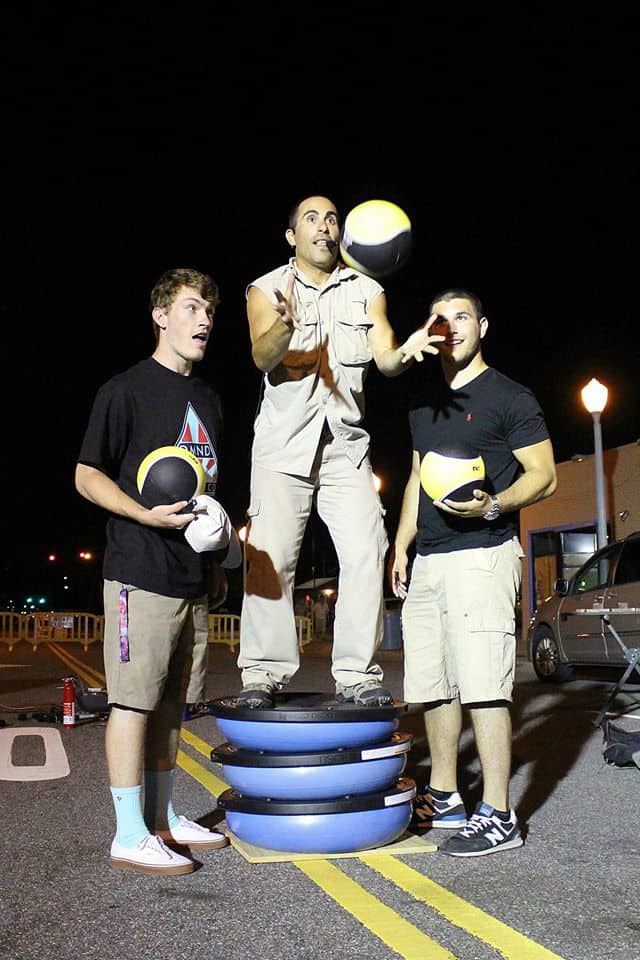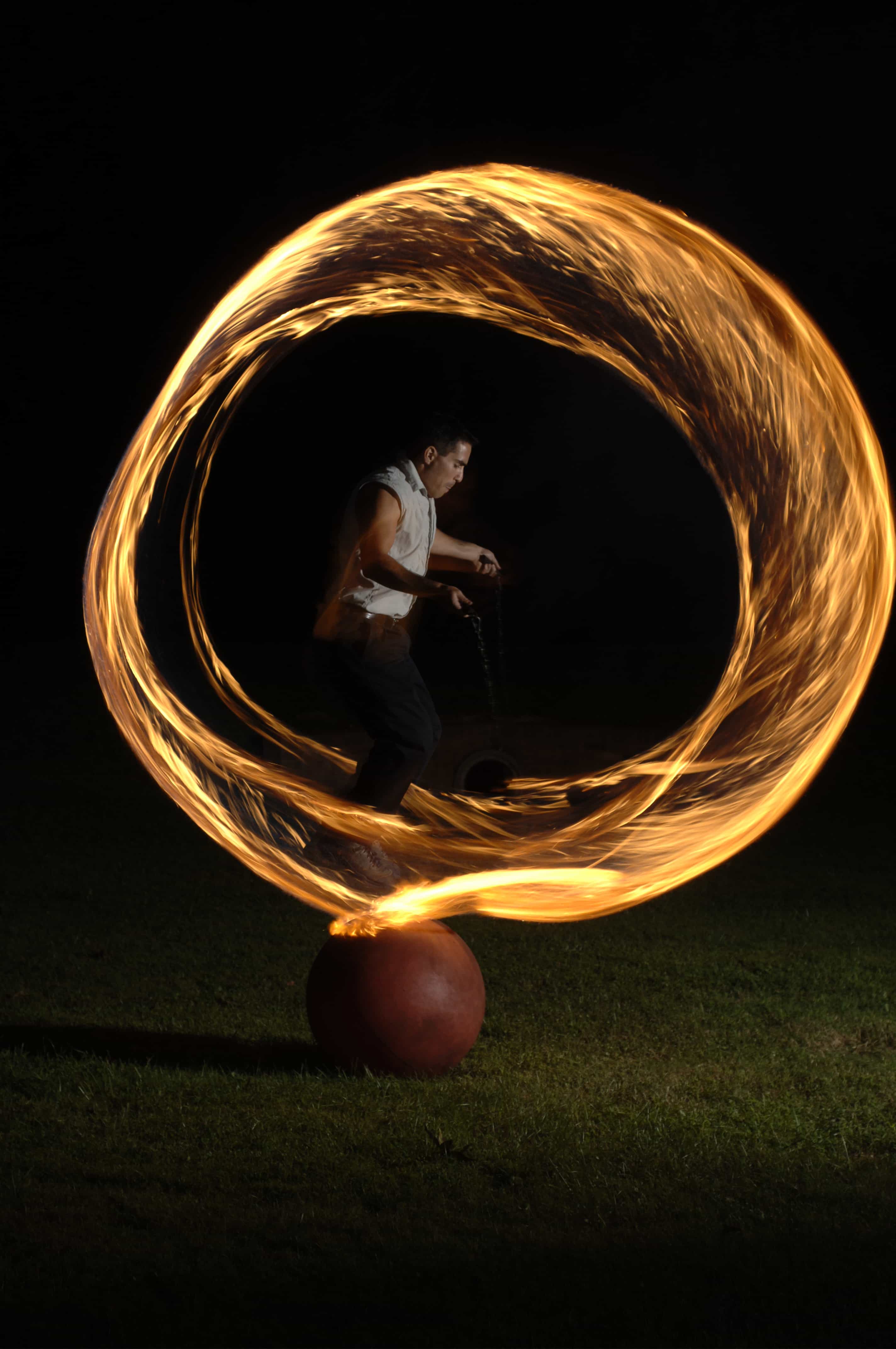 This is a perfect family show with something for everyone of all ages.   
On a stage or on the ground, Brian will give audience members a reason to come back to your event night after night.  
All shows are designed to fit your environment and audience.  
So if the fire is a problem for your venue, or you need to tone down the danger a bit, that is no issue given Brian's hours of material to customize the best experience for your crowd every time they come.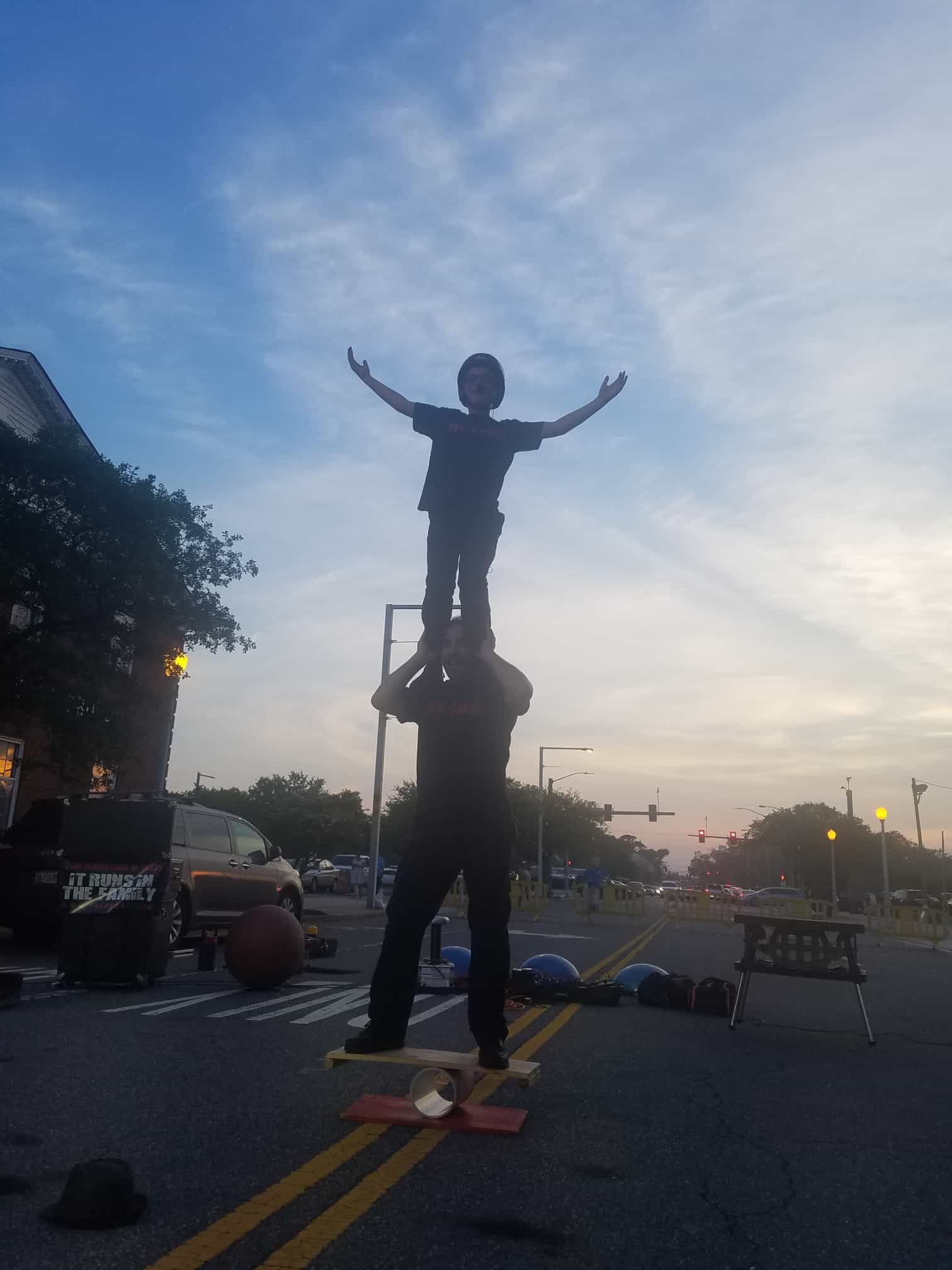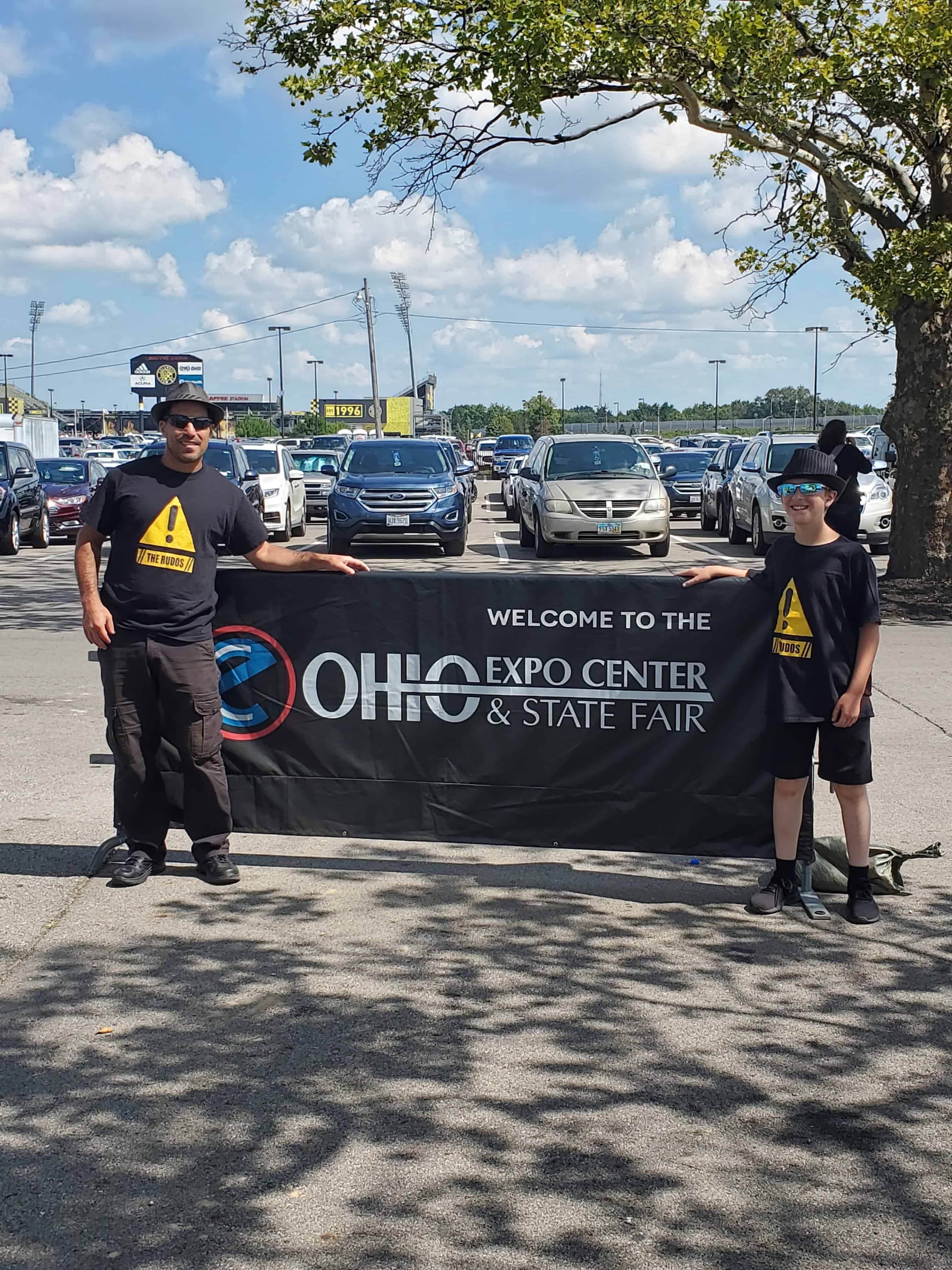 The Rudos is the definition of a family show, making it the perfect choice for any fair or festival.  
What could be better than a father-and-son duo who perform together all while having a constant back-and-forth one-upsmanship?  
Two award-winning performers looking to bring you some of their best acts.
Option 1 Kind of Tame:
Great comedy magic and mentalism show meant for the whole family and performed by a family.  
This show will include at least two award-winning acts and bunch you have never seen a child perform.
From tricky 3 card Monte routines, comedy mentalism, or a dueling Russian Roulette act made for the family, The Rudos will provide plenty of original acts and audience participation to keep the crowd coming back. 
This show is best on stage.
Option 2 Crazy:
This is the kind of show people will come back to see time and time again just to see what these two do next – and it could be anything.  
From standing on top of one another while balancing on top of a rolla bolla, to turning bullwhips and broken glass into comedy routines, getting out of a straitjacket while balancing on top of a two foot ball, the possibilities are truly endless.  
Don't worry – they don't just mess with each other, but interact with the crowd to make sure everybody feels like a part of the show.  
The bottom line is you'll leave The Rudos show knowing you won't forget this father and son who bring their fun and crazy antics to entertain your whole family.  
This show is great for stage or street 
Option 3 OMG:
This is the circus of crazy!  
Same great personalities from a father and son but way more danger.  
Upgrade the two-foot ball to a four-foot ball being walked up and down teeter totters with no safety lines, a paintball bullet catch, and more surprises.  
But the closer is what everyone is really waiting to see. One man cling wrapped from the waist up, locked in a small clear tank filled with WATER, and hoisted about 8 feet into the air.  
Oh yeah, the tank is locked shut from the outside and no curtain is ever used!
Perfect for a ground show with our trailer as the backdrop covered with 30-foot banner.  
This show can easily change to fit on a stage.
Before the date of your event is taken…
"Brian was awesome on Saturday. He remained flexible and delivered an outstanding performance all the way through"
Bob, Event Planner
"It was a great performance with a large turnout that everyone enjoyed. We hope to work with you again in the future!
Assumption Campus Activities Board
"It was exciting to see him perform, it was crazy, insane and funny at the same time."
Lakeland College
"Thank you for making Midvale's celebration so memorable. Your performance was superb and professionalism equal."
Rich Marr, General Manager Midvale Country Club
"He's insane, insane yet extremely entertaining. I would not hesitate to attend another one of his shows"
Ferris Junior Ashlee Harris