Stand Alone Stunts are great pieces to get everyone's attention or draw a crowd for a short period of time.
They can be performed at an awards banquet between dinner and the awards ceremony to get everyone excited, in their seats, and paying attention.  
At grand openings, Stand Alone Stunts allow you to advertise something unique that will bring everyone to your venue at a specific time. 
They are great for any event that needs that little extra something crazy.
Brian is always happy to work with you to design something original or themed to fit your event.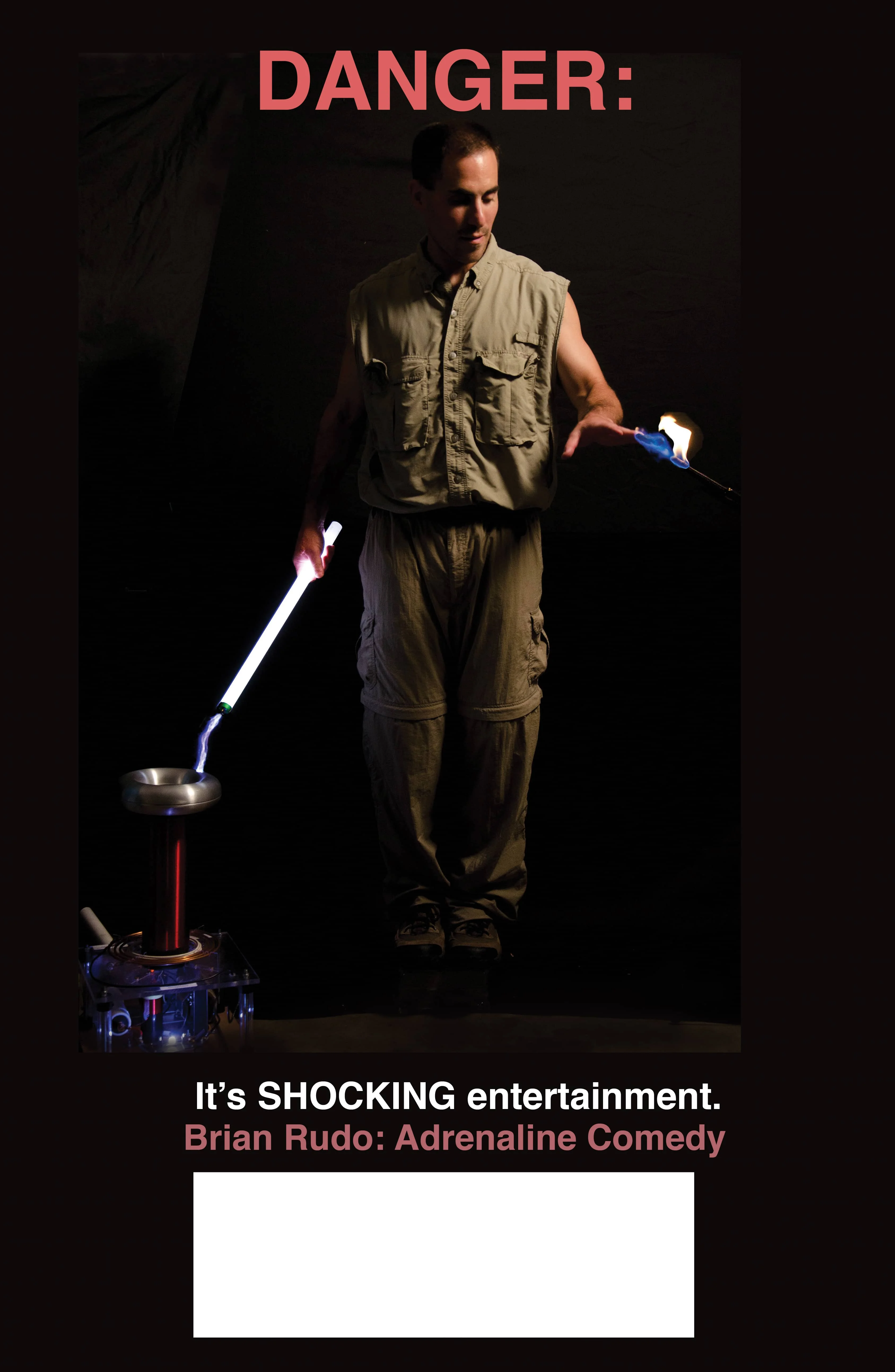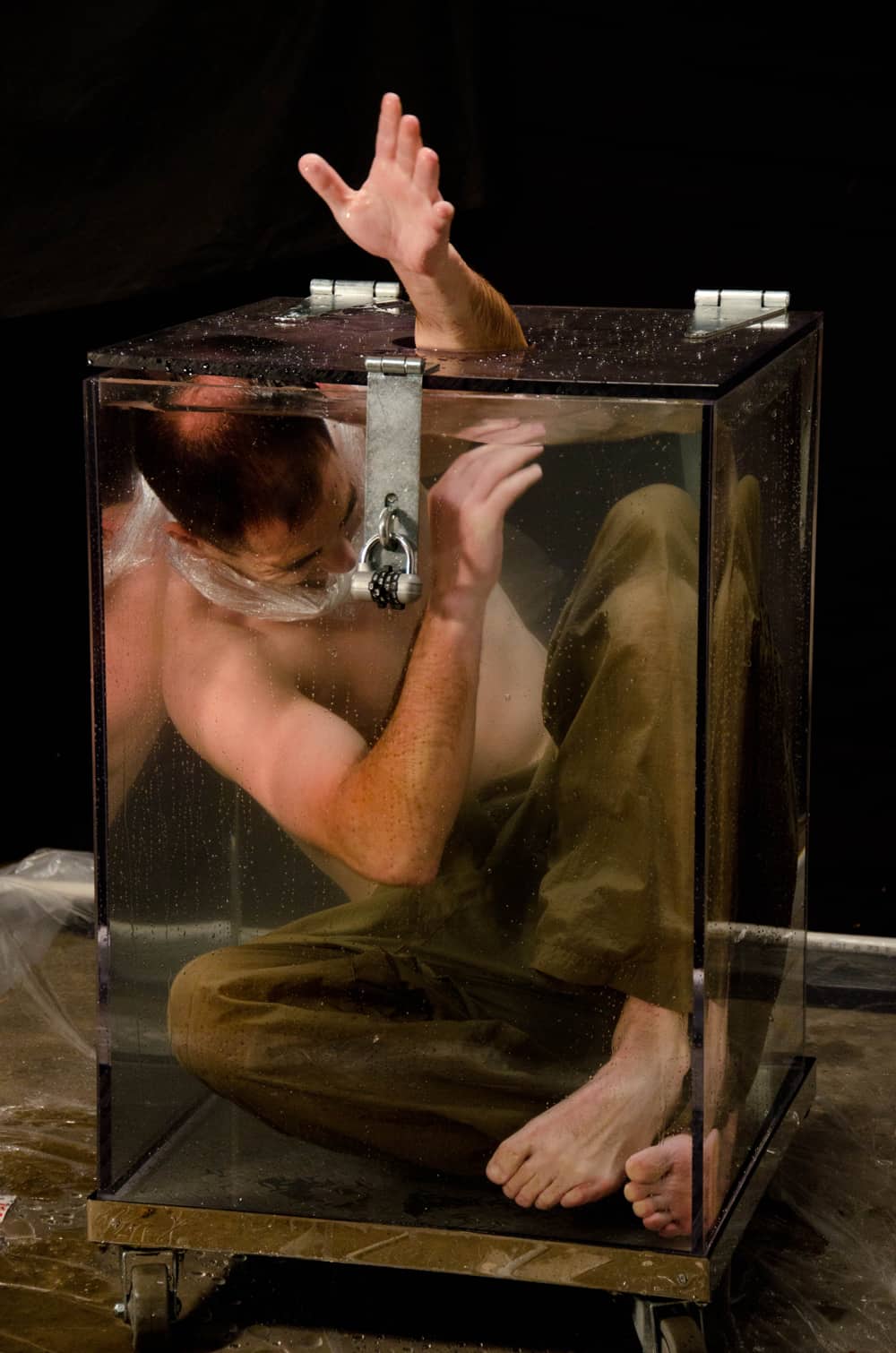 Or you can go with something already proven effective from Brian's current repertoire:
Escape from two straitjackets at the same time while balancing on top of a two-foot ball.

Cling wrapped in a small clear box filled with water and locked on the outside with no curtain to block the escape.

Electric Man: Hooked to a 250,000 volt Tesla Coil while lighting a light bulb in one hand and a torch out of the fingers of the other hand.

World's Youngest  Professional Escape Artist (Brian's 11 year-old son Tucker) getting out of a straitjacket while balancing on top of a two foot ball.

Crazy feat of mentalism/prediction performed by Tucker.  Think "America's Got Talent," where the performer asks volunteers to name random things or do something random and whatever they said or did ends up predicted in an envelope that has been in full view the entire time.      

100 ft Rope Challenge

Open to any cool idea!
What is Strolling?
Strolling is when a performer walks up to a small group of people to do his thing and then goes to another group and another…
Strolling Magic:
Both Tucker And Brian have the ability to perform walk around miracles right in the hands of your guests.   
There is nothing cooler than getting to see something right in front of your eyes or even in your hands.  
From cards to coins to mentalism to escapes, it is truly unique but memorable experience.
Strolling Juggling: 
Who doesn't like to glance over and see someone doing something really cool?  
Like walking around balancing a juggling club on the nose, juggling, or even walking on top of a two foot ball.  
The best thing about The Rudos strolling juggling is that they bring enough toys for other people to join in and learn or at least try a new skill.
Stilt Walking:
Want a great photo op?  
An 8 foot 1 inch guy will usually do it!  Brian has a lot of different costumes for his stilt characters, including Mr Maryland who has walked the Maryland State Fairgrounds for the last 4 years.    
Balloon Animals:
Don't think dogs and swords.  
Brian is a balloonoligist!  
Yes, that means he went to college but maybe not for balloons…  
He loves surprising people with what they ask for as opposed to putting a sign out with what he can make.  
You may see a ladybug bracelet, fish blowing bubbles, and if the line is short, maybe a motorcycle.  
If you're creative, he will be creative.  He has even done wedding centerpieces.
Before the date of your event is taken…
"Brian was awesome on Saturday. He remained flexible and delivered an outstanding performance all the way through"
Bob, Event Planner
"It was a great performance with a large turnout that everyone enjoyed. We hope to work with you again in the future!
Assumption Campus Activities Board
"It was exciting to see him perform, it was crazy, insane and funny at the same time."
Lakeland College
"Thank you for making Midvale's celebration so memorable. Your performance was superb and professionalism equal."
Rich Marr, General Manager Midvale Country Club
"He's insane, insane yet extremely entertaining. I would not hesitate to attend another one of his shows"
Ferris Junior Ashlee Harris